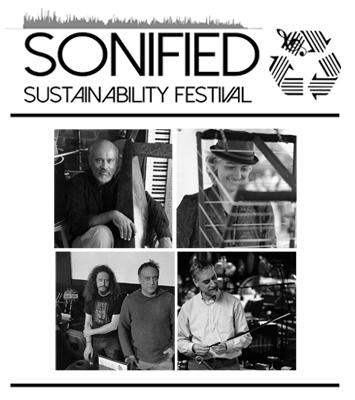 Sonified Sustainability Festival starts April 20 at University of Illinois in Champaign-Urbana. On April 27 I will lead three soundwalks in Meadowbrook Park and three on April 28 at Busey Woods.
For Illinois News Bureau Arts blog Jodi Heckel wrote:
The festival will conclude with soundwalks in two Urbana parks. Eric Leonardson, a Chicago-based audio artist, will lead walks at Meadowbrook Park and Busey Woods to encourage participants to listen more deeply to the soundscapes of their environments. Leonardson is a performer, composer and sound designer, and a professor of sound at The School of the Art Institute of Chicago. The soundwalks will take place at 2:30, 4:30 and 6:30 p.m. April 27-28. The April 27 walks are at Meadowbrook Park and the April 28 walks are at Busey Woods. They are free, but tickets are required and the walks are limited to 25 people each.
Read the full article. Among the festival's featured artists are Cooper-Moore, Terry Dame, Geoff Gersh, Bradford Reed who all perform on unique, handmade instruments.
Sonified Sustainability events are open to the public, free admission, and suitable for all ages. Check out the full list of programs.